We made possible to our clients the purchase of quality used, refurbished equipment from controlled chain of supply.
How did fitness equipment get to you?
Where does fitness equipment come from?
How long did it work?
Who previously maintained / serviced?
Who refurbish and delivers fitness equipment?
Do you really have a warranty and who does the service?
Equipment chosen for refurbishing is from
the top of Precor range in the last 3-7 years.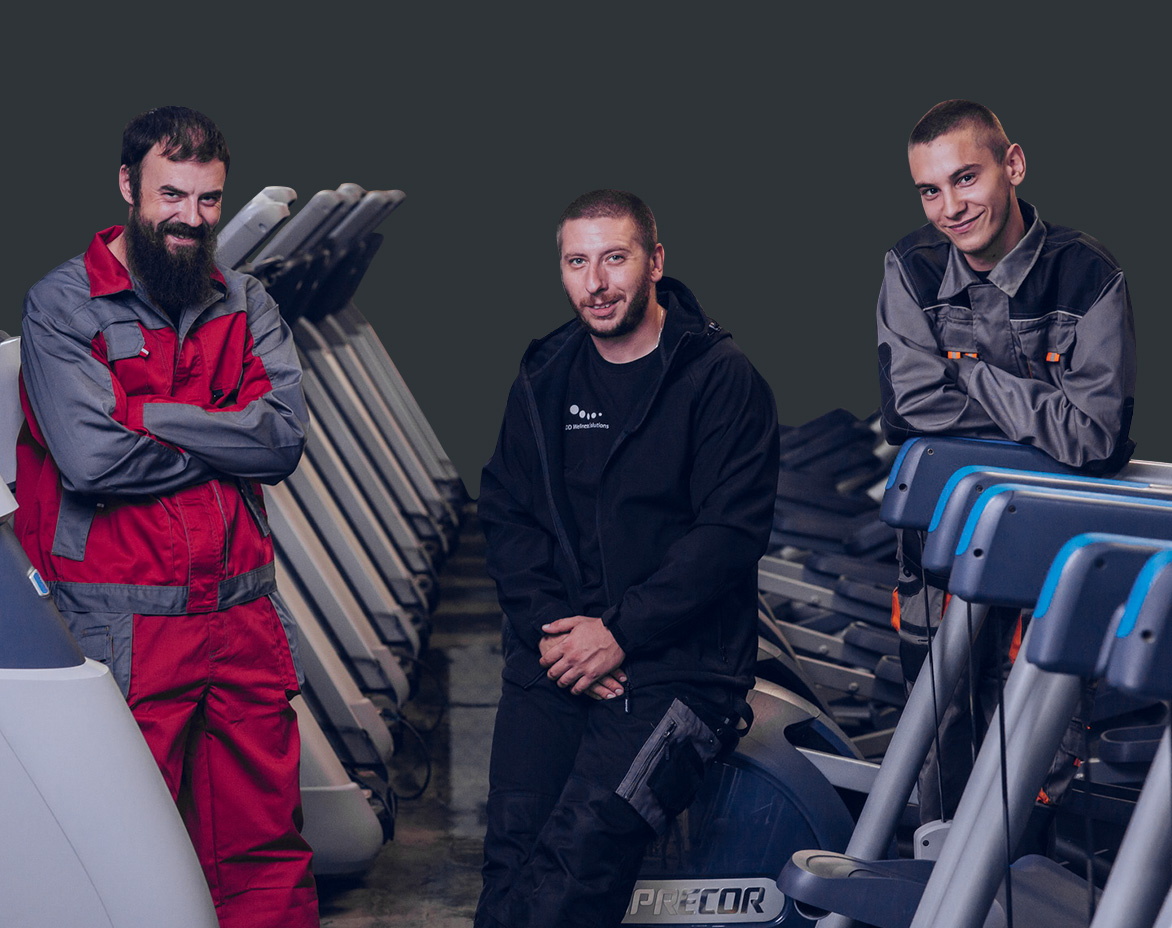 Installation and warranty
Offer of running belts for treadmills
Offer of running belts for treadmills
We have established cooperation with Swiss company Habasit producer of running belts for treadmills for well-known leading producers of fitness equipment like Precor ( factory line installation)
The buyers of D2R treadmill get best quality running belt
We are able to offer Habasit running belts for treadmills of any producer ( we are offering different dimensions of belts).