This is Percussive Therapy
Change the Way You Move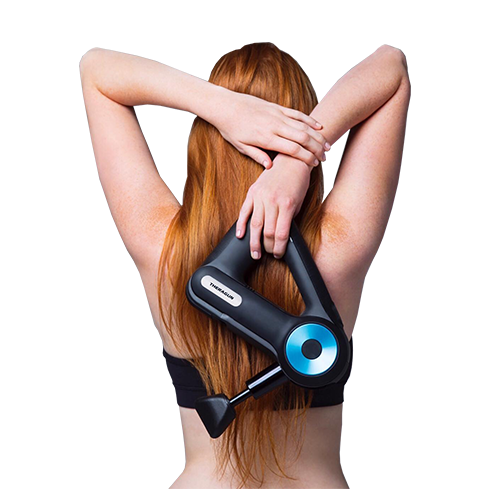 Who should use Theragun?
Designed for professionals. Made for everybody.
If you are in any way engaged in sports – professionally or you are an advanced recreational athlete, or you just like to enjoy doing sports; you are
physiotherapist or engaged in therapy in any way – you have to take care of recovery as much as the training itself.
Theragun is a necessary part of the offer of your fitness center or other sports facilities. You need to take care of your customers – they gave you their trust, now they expect this in return.
NEWS:  G3 and liv, new products, are available now. Professionals and ones who feel that way will need G3PRO, but all the others looking for a modern solution for complete whole body healing, pain relief, recovery, and performance enhancement have more affordable solutions with G3 and liv.
Theragun Package
Compact Travel Case •
All 6 attachments, redesigned with closed cell PU foam •
Accessory Pouch •
Two 75 min Lithium-ion Batteries •
Battery Charger •
Power Adapter •
User manual •
Our newly designed Theragun takes our professional grade percussive therapy device to the next level. Our new proprietary gear box reduces the noise by 50% while maintaining our strict performance standards. The new dual speed function allows for our standard speed of 2400RPMs, and a new speed of 1750 RPMs for sensitive areas. With 60% more battery life, professionals, athletes and prosumers have more use time and less down time. The G3PRO was designed to change the way you move.
Contact
Find out more or order now!